Evaluation Services
---
Selected OPAC Evaluation Projects: (30 Total, 5 on this page)
---
Sound Transit North Link - Value Engineering & Peer Review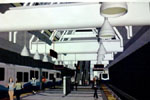 Value engineering and peer review of the design of the North University Link extension of Sound Transit in Seatle, Washington.
Seattle, Washington. Value engineering study completed 2005
---
Cala Foods Store - Inspection and Evaluation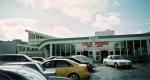 Engineering services in support of rehabilitation and maintenance of a 40-year-old thin shell concrete hyperbolic paraboloid roof and a structurally innovative catenary-slab parking deck.
San Francisco, California. Services completed 2004
---
PEERC Research Study - Influence of Design Ground Motion Levels on Highway Bridge Costs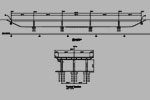 Performed a research study to determine the influence of design earthquake ground motion levels on highway bridge costs in California.
California. Research study completed 2004
---
Benicia Martinez Bridge - Foundation Value Engineering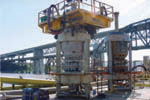 Value engineering on Benicia-Martinez Bridge rock socket foundation system.
Benicia-Martinez, California. Value Engineering Study completed 2003
---
George Washington Bridge - Engineering Study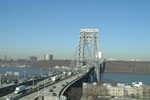 A study of structural options for closing deck joints on this historic suspension bridge across the Hudson River.
New York, New York. Study completed 2002
---