Sound Transit North Link
---
Seattle, Washington
Client:
Hanscomb Faithful & Gould
701 5th Avenue
Bank of America Tower, Suite 4200
Seattle, WA 98104
Date:
Value engineering study completed 2005
Scope of work:
Value Engineering & Peer Review
Construction cost:
N/A
Services Performed:
Peer review
Value engineering
Issues:
Underground transit structure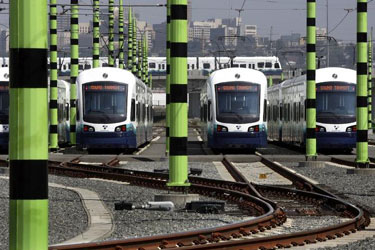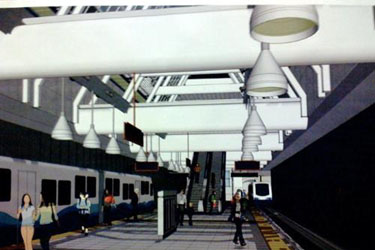 The alignment North of the University of Washington campus is underground, leaving campus westbound between 41st and 42nd Streets, curving north to Brooklyn Ave and Brooklyn Station, continuing north under Brooklyn Ave, diverting westward under private property and 12th Ave to Roosevelt Station, diverting westward again under private property to the North Portal. The original design proposed underground tracks in twin bored tunnels. Average depth to tracks is about 120 ft. Both stations (Brooklyn and Roosevelt) are underground, built using cut and cover methods at depths of about 95 feet.
The value engineering team proposed an alternative alignment that leaves the UW campus westbound on 41st Street, curves northbound to Roosevelt Avenue by 45th Street, continues northward under Roosevelt Avenue to the vicinity of Lake City Way, and then diverts westward to the existing North Portal location. The proposed tunnel construction method is cut and cover with average depth to tracks of about 40-60 ft. The proposed relocation of the Brooklyn Station is either at Roosevelt Avenue and 45th Street (3 blocks west of its current planned location) or at 15th Avenue and 41st Street where it is more convenient to North-campus UW users. The Roosevelt Station is proposed to be relocated near it current planned location, but a block away on Roosevelt Avenue instead of 12th Avenue. Reduced construction cost of cut and cover as compared with bored tunnel can provide substantial cost savings.
OPAC was engaged by Sound Transit to perform value engineering and peer review of the design of the North University Link extension of Sound Transit.