Design Services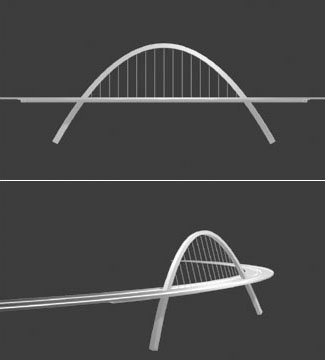 OPAC's creative approach to engineering design and problem solving has provided the background for design of numerous unique or unusual structural systems for bridges, transit stations, industrial structures, and buildings.

OPAC's designs are based on a commitment to rational forms, sound engineering judgements, quality aesthetic treatments, practical construction methods and the adoption of performance-based design principles from conception through construction.

Our arch bridges reflect this design philosophy applied to small and large structures in both steel and concrete. The use of classic forms with modern detailing provides an aesthetic design that is both timeless and appealing, as well as a structural design that is economical, durable, and maintainable.

Our cable-supported bridges bring creative thinking to another classic form. A balance of constructibility, aesthetics, and performance issues helps to provide an optimized solution.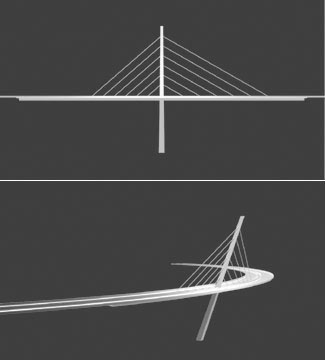 OPAC offers the following design services:


| | | |
| --- | --- | --- |
| Facilities/Struc­tures Design: |                     | Bridge Design: |
| River & strait crossing |   | Pre- and post-tensioned concrete |
| Highway interchange |   | Segmental concrete box girders |
| Pedestrian / bicycle overcrossing |      | Multi-cell concrete box girders |
| Elevated viaduct |   | Cable stayed |
| High speed rail |   | Suspension |
| Rapid transit |   | Steel box girders |
| Thin shell concrete dome |   | Steel plate girders |
| Long-span structure |   | Steel arch |
| Special / unusual structure |   | Concrete arch |

Selected OPAC Design Projects: (31 Total, 5 on this page)
---
BART Warm Springs Extension - Design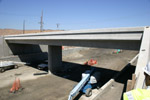 Design of a 5.4 mile BART extension
Fremont, California. Construction completion 2011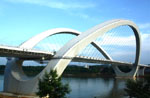 A 300 m span steel arch bridge across the Yong River. The arch ribs are steel box sections and the deck consists of a steel box girder with an orthotropic deck.
Nanning City, China. Construction completed 2009
---
BART Earthquake Safety Program - Seismic Retrofit Design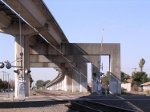 Performed seismic vulnerability studies on multiple BART viaducts
San Francisco Bay Area, California. Design completed 2009
---
Shenzhen Western Corridor Bridge - Design Supervision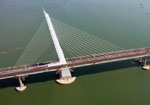 Design supervision and review for a 3.8 km long bridge between Shenzhen and the Hong Kong SAR, with separate 210 m span asymmetrical single-tower cable-stayed units across two navigation channels, and 75 m span concrete box girder viaducts.
Shenzhen, China. Construction completed 2005
---
Third Carquinez Strait Bridge - Design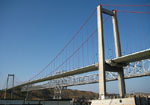 A 728 m span suspension bridge with a steel orthotropic deck. The new suspension bridge replaced a 75 year old truss bridge across the Carquinez Strait.
Sacramento River, Crockett - Vallejo, California. Construction completed 2004
---