Construction Engineering Services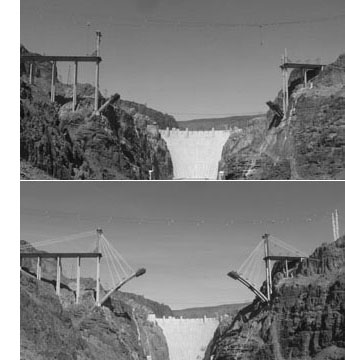 OPAC maintain state-of-the-art tools for 3D analysis of construction configurations of complex modern bridge structures. We understand the unique requirements of building major bridges, from both design and construction perspectives.

Our proprietary technology enables complete project specific customization and rapid evaluation of proposed procedures for compliance with contract specifications. We can rapidly evaluate different construction options to determine which can best meet the needs of both the contractor and the owner. During construction, we can track geometry and provide on-the-spot recommendations for corrective actions in case of deviations.

We can evaluate stresses and deflections in precast, cast-in-place, and steel bridges built using any of the popular methods: cantilevering, span-by-span, incrementally launched, etc. For cable-stayed bridges, we have the capability to provide a refined cable stressing program that will minimize locked-in stresses and achieve the desired deck geometry with little or no cable re-stressing.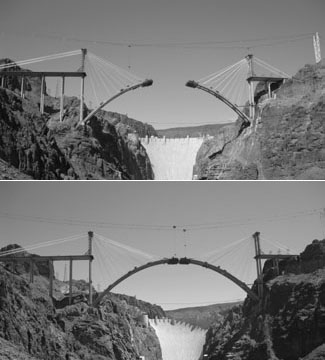 OPAC offers the following construction engineering services:


| | | |
| --- | --- | --- |
| Construction engineering: |              | Bridge construction: |
| Construction procedures |   | Precast segmental |
| Temporary works |   | Cast-in-place segmental |
| Redesign |   | Cable-stayed |
| Integrated drawings |   | Arch |
| Stage-by-stage analysis |   | Suspension |
| Casting curves and camber |   | Concrete box |
| Erection manual |   | Steel box |
| Geometry control manual and monitoring |      | Steel plate |

Selected OPAC Construction Engineering Projects: (6 Total, 5 on this page)
---
Self-Anchored Suspension Bridge - Construction Engineering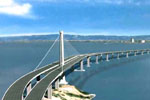 Engineering of temporary support structures for the Self Anchored Suspension Bridge signature span of the San Francisco - Oakland East Bay Crossing.
San Francisco-Oakland, California. Construction completion scheduled 2012
---
Hoover Dam Bypass: Colorado River Bridge - Construction Engineering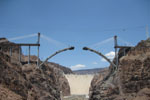 Construction engineering for a 1,090 ft concrete arch bridge downstream of the Hoover Dam.
Nevada-Arizona. Construction completion 2010
---
Iron Horse Trail Pedestrian Overcrossing - Construction Engineering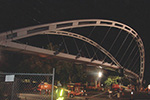 Construction engineering for a pedestrian overcrossing in Walnut Creek, CA
Contra Costa County, CA. Construction completion (estimated) 2010
---
Benicia-Martinez Bridge Pre-Bid Services - Construction Engineering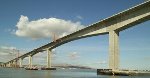 Pre-bid construction engineering services for a high-level, 17-span cast-in-place segmental bridge across the Sacramento River at the east entrace to the Carquinez Strait.
Benicia - Martinez, California. Construction completed 2007
---
Self-Anchored Suspension Bridge Pre-Bid Services - Construction Engineering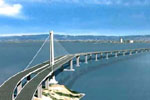 Perfomed pre-bid engineering services for the construction of the self-anchored suspension bridge of the San Francisco-Oakland Bay Bridge East Span Seismic Safety Project.
San Francisco - Oakland Bay Bridge, California. Pre-bid services completed 2003
---