Transit Structures
OPAC has successfully provided engineering services for transit stations, transit guideway structures and high speed rail structures to our clients. These services include design, seismic evaluation and retrofit design.
OPAC Transit Structures (9 Total, 5 on this page)
---
BART Warm Springs Extension - Design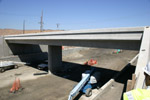 Design of a 5.4 mile BART extension
Fremont, California. Construction completion 2011
---
BART Earthquake Safety Program - Seismic Retrofit Design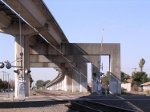 Performed seismic vulnerability studies on multiple BART viaducts
San Francisco Bay Area, California. Design completed 2009
---
Sound Transit North Link - Value Engineering & Peer Review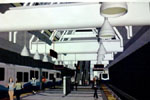 Value engineering and peer review of the design of the North University Link extension of Sound Transit in Seatle, Washington.
Seattle, Washington. Value engineering study completed 2005
---
BART to SFO - Millbrae Station - Design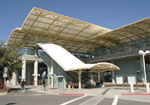 Design of a multi-modal station in Millbrae serving BART and Caltrain. This is the southernmost station along the Bay Area Rapid Transit District San Francisco Airport Extension.
Millbrae, California. Construction completed 2002
---
BART to SFO - San Bruno Station - Design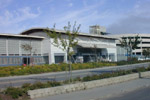 Design of a BART station with underground platform adjacent to Tanforan Shopping Center in San Bruno.
San Bruno, California. Construction completed 2002
---