Benicia Martinez Bridge
---
Benicia-Martinez, California
Client:
Value Management Strategies
332 S. Juniper
Suite 210
Escondido, CA 92025
Date:
Value Engineering Study completed 2003
Scope of work:
Foundation Value Engineering
Construction cost:
N/A
Services Performed:
Issues:
Alternative construction methods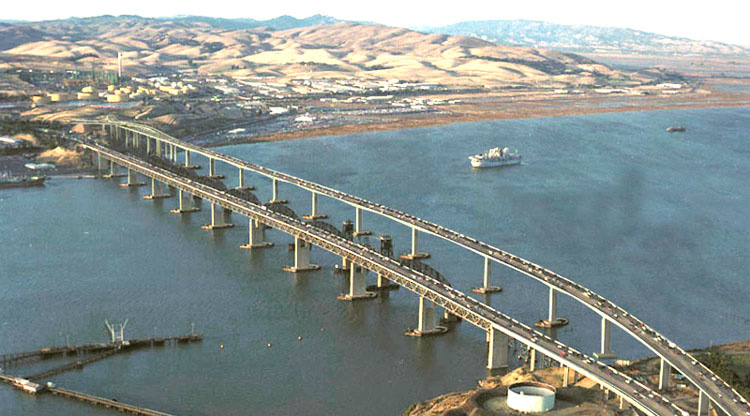 A value engineering study was performed to address rock socket construction problems at the Benicia-Martinez Bridge. The contractor was experiencing problems related to the installation of the drilled shafts at Pier 8 where a Hain rotary drill was being used. As the drilling progressed, the shale formations were slaking into the shaft which undermined the sandstone formations above and caused the shaft to cave in, thereby compromising the integrity of the rock socket. Based on available geological data, Piers 10, 11, 13, 16 and 17 were expected to have similar conditions.
The value engineering team was tasked with finding an alternative, cost effective solution to avoid further construction delays. The construction alternatives proposed included use of pile mounted Wirth drill, rotated casing method with temporary casing, drilled method (Hain or Wirth) with bentonite slurry and smaller diameter shafts within larger permanent casing. The team's analysis indicated that the last two methods offered the greatest potential for success based on the information available to the team.
OPAC was engaged by Value Management Strategies to perform value engineering of the rock socket construction method.