Other Bridges
---
OPAC Other Bridges (18 Total, 5 on this page)
---
Benicia Martinez Bridge - Foundation Value Engineering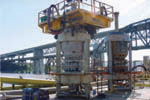 Value engineering on Benicia-Martinez Bridge rock socket foundation system.
Benicia-Martinez, California. Value Engineering Study completed 2003
---
Sixteenth Street Pedestrian Bridge - Dynamic Assessment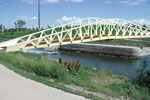 Evaluation of an innovative pedestrian bridge for self-induced vibration due to wind and pedestrian loading, and design of tuned mass dampers and viscous dampers to address predicted excessive oscillations.
Denver, Colorado. Study completed 2002
---
Porter Creek Bridge - Design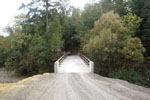 Design of a bridge in a sensitive riparian environment.
Sonoma County, California. Design completed 2002
---
Santa Rosa Creek Bridge - Collapse Investigation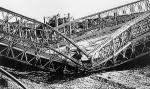 Collapse investigation of a temporary modular steel truss bridge on a construction bypass that collapsed under truck loading after a few weeks of service.
Santa Barbara County, California. Investigation completed 2000
---
SFIA Upper Level Viaduct - Seismic Retrofit Design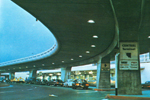 Seismic retrofit of the existing wing girder viaducts providing upper level access to existing terminals at the San Francisco International Airport.
San Francisco, California. Retrofit design completed 2000
---