Santa Rosa Creek Bridge
---
Santa Barbara County, California
Client:
Legal dispute team, will disclose upon request
Date:
Investigation completed 2000
Scope of work:
Collapse Investigation
Construction cost:
N/A
Services Performed:
Review of engineering record
Site reconnaissance
Review of structural performance requirements
Analytical studies of design
Assessment of compliance of design
Issues:
Collapse analysis of a bridge
Review of construction specifications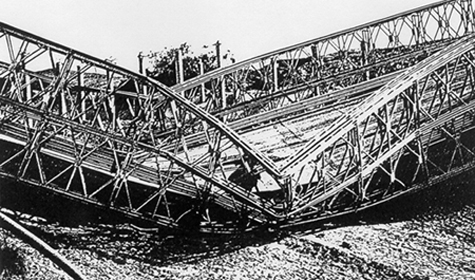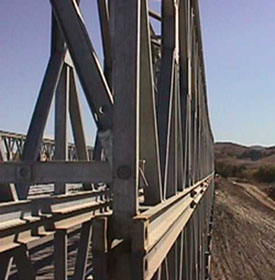 The Santa Rosa Creek Bridge is located on Highway 246 between Lompoc and Buellton in Santa Barbara County, California. The original Santa Rosa Creek Bridge was built in 1967. In 1999, Caltrans decided to replace the storm damaged bridge. A temporary bridge was erected while the existing bridge was removed and replaced. The prefabricated temporary steel bridge collapsed on October 21, 1999, forcing highway travelers to use an inconvenient bypass.
In response to legal dispute, OPAC was engaged in December of 1999 by one of the legal teams to evaluate the temporary bridge for conformance with the contract specifications and to determine the contributing causes of the collapse. OPAC's Scope of Work included site reconnaissance, review of other investigations and analytical studies of the bridge, review of the original design specifications and calculations, and a design check of the temporary bridge under HS20 and California P7 permit loads. These studies led to development of findings on conformance with the contract specifications. After the collapse, a permanent replacement bridge at Santa Rosa Creek was completed in 2000.