Pittsburg Coke Storage Domes
---
Pittsburg Marine Terminal, Pittsburg, California
Client:
Dome Systems, Inc.
Date:
Construction completed 1997
Scope of work:
Design and Contractor Support
Construction cost:
US$ 2,000,000
Services Performed:
Pre-bid engineering support
Final design
Seismic analysis
Issues:
Design and analysis of an airform reinforced concrete dome
Seismic analysis and design of a concrete shell with contained fill on a soft soil site
Close working relationship with design/ build contractor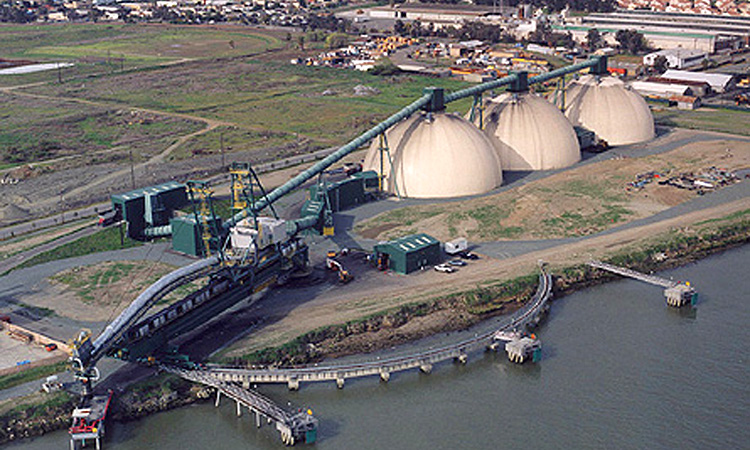 Pittsburg Marine Terminal, Pittsburg, California, located on the Sacramento River at its confluence with San Joaquin River in the Sacramento Delta, consists of three reinforced concrete 160 foot diameter hemispherical domes which store petroleum coke produced at nearby oil refineries. Foundations consist of circumferential ring beams, while reclaim is made through conveyors in tunnels running beneath the domes. The coke product is placed into the domes through apex openings, while ground level access is provided by a 24 ft. x 16 ft. entry in the dome shell.