Disney Millennium Icon
---
Walt Disney World, Orlando, Florida
Client:
Walt Disney World
Date:
Evaluation completed 1999
Scope of work:
Wind Evaluation
Construction cost:
N/A
Services Performed:
Computer modeling to support wind evaluation
Design check on critical members and connections
Fatigue life evaluation of the structure
Design studies for both static and fatigue strengthening
Issues:
State-of-the-art wind evaluation
Static & dynamic analysis
Fatigue life evaluation
Strengthening concepts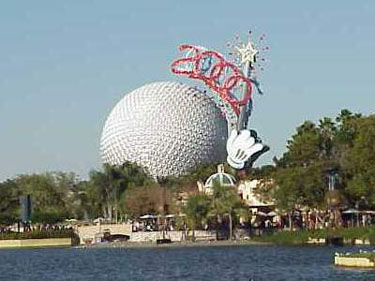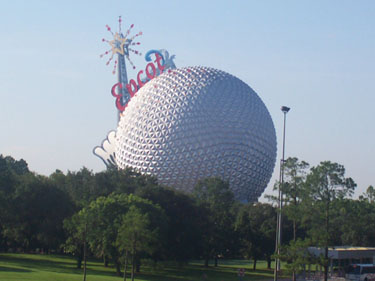 On October 1st, 1999, the Walt Disney World Resort began a 15 month long party celebrating the Millennium. A visual centerpiece of the party was the Millennium 2000 Icon at Epcot Center. At 257 feet tall, the Millennium 2000 Icon was the tallest point at Walt Disney World Resort, besting the 199 feet of The Twilight Zone Tower of Terror at Disney-MGM Studios.
The Millennium Icon is a model of Mickey Mouse's gloved-hand, grasping a sorcerer's wand, extending 240 feet (73 meters) into the air and supporting a lighted "2000" sign on top of the golf ball-shaped Spaceship Earth. Mickey's gloved hand, the wand and the "2000" logo weighed nearly 50 tons. The steel frame that supported the icon weighed 250 tons. Each number in the "2000" logo was 36 feet tall. Those numbers are covered with more than 250,000 reflective eye-catchers.
OPAC provided design- and construction- phase services to the Disney Engineers, as part of the West Wind Laboratory wind engineering team. Services included independent dynamic computer modeling to support the wind evaluation, strength checks on critical members and connections, fatigue life evaluation for current and future configurations of the structure, and design studies for both static and fatigue strengthening.