West Taiwan High Speed Rail Bridge
---
Hukou, Taiwan
Client:
Provisional Engineering Office of High Speed Rail, Taiwan
Date:
Design completed 1993
Scope of work:
Preliminary Design
Construction cost:
US $30 million
Services Performed:
Conceptual design and type selection
Preliminary design
Seismic analysis
Rolling stock analysis
Issues:
Innovative bridge design
Bridge for high speed rail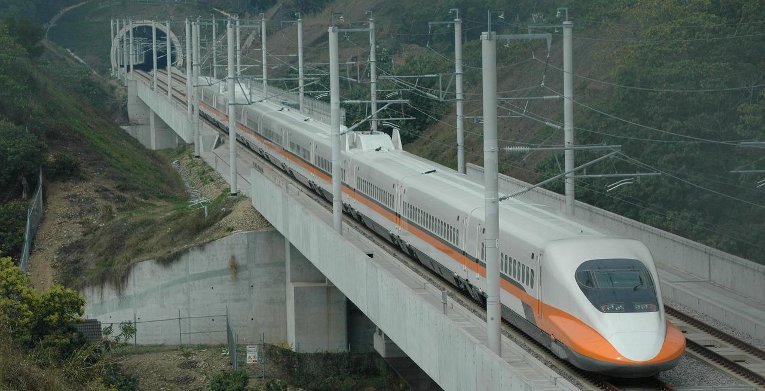 The West Taiwan High Speed Rail Project connects the cities of Taipei and Kaohsiung with a modern, high-speed ground transportation system. The majority of the project's alignment was built on grade, on embankments, in tunnels, or on viaducts. At several locations on the system alignment, however, obstacles have been identified for which these solutions are not feasible; for these locations special bridges are required.
The Taiwan Provisional Engineering Office of High Speed Rail has identified six sites on the alignment of the 270 km High Speed Rail system that require aesthetically pleasing "special bridges" to be designed by international consultants. OPAC was engaged to design the bridge for one of these sites, to carry the rail system across Provincial Highway No. 1 and the First Freeway at Hukou. The bridge is subject to severe design constraints to allow reliable running of the 350 km/hr trains. This elevated structure caries two tracks of high speed rail traffic.
OPAC Consulting Engineers was engaged to prepare a preliminary design study for the bridge, under contract to the Provisional Engineering Office of High Speed Rail (POHSR), Ministry of Transportation and Communications, Republic of China (Contract Number 82-C-018, dated January 2, 1993). The design project includes design development, dynamic seismic analysis, dynamic analysis under rolling stock, and preparation of design drawings and report.