Bi-Tan Suspension Bridge
---
Taipei, Taiwan
Client:
Taipei County Government
Date:
Design completed 1996
Scope of work:
Design
Construction cost:
US$ 4,000,000 (estimate)
Services Performed:
Type selection
Preliminary design
Final design
Issues:
Design and analysis of a suspension bridge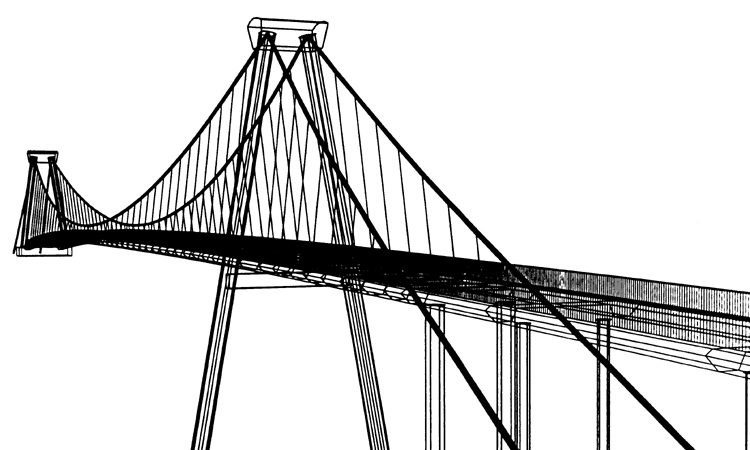 The Taipei County government is planning major civic improvements along the Hsintien Creek near the newly constructed Bi-Tan Bridge of the Taiwan Second Freeway. The government's plans include demolishing the old cable suspension pedestrian bridge, and replacing it with a new cable suspension bridge. The new bridge must conform to many design and environmental constraints, as well as perform its basic function of providing pedestrian access across the Hsintien Creek. The new design consists of towers of 15.3 meters high measuring from the deck level. The 132.8 meter main span was chosen to clear the creek. The cross section of the superstructure consists of two concrete edge girders, in a grid system with the floor beams, supporting the slab. The cable system consists of two twisted structural strand cables for the main span, spanned over the tower and secured at the anchorages, from which the deck system is suspended via vertical suspender ropes. OPAC prepared type selection study, preliminary design and final design for this bridge project.