Beijing National Stadium
---
Beijing, China
Client:
Beijing Municipal Government
Date:
Design competition completed 2003
Scope of work:
Design Competition
Construction cost:
N/A
Services Performed:
Conceptual structural design
Issues:
Stadium design
Retractable roof design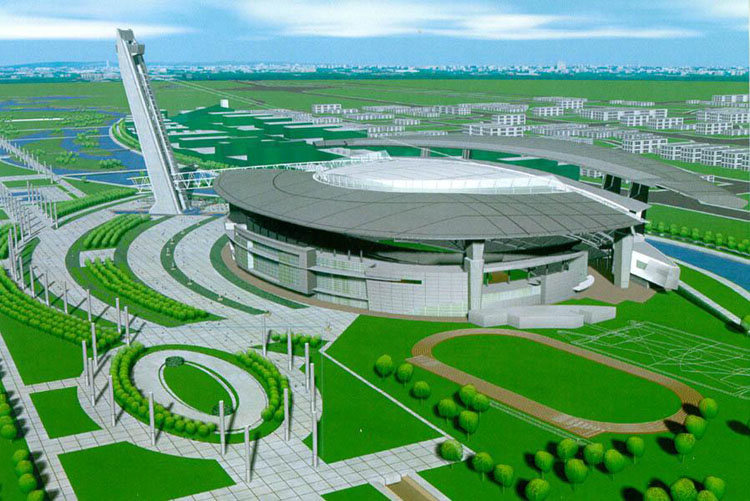 The People's Republic of China hosted the 2008 Olympic Games in Beijing. A master plan concept design was developed for the 2008 Beijing Olympic Games to establish a clear organizational structure for the entire site and create a significant place in the plan for the National Stadium. The Beijing Olympic Organizing Committee called upon qualified design teams to submit Architectural Concept Design Proposals for the new National Stadium in Beijing. The proposed stadium design is a response to the Olympic Green plan and the functional needs of the stadium. The upper east roof shape reflects the adjacent master planned water form. The lower round shaped west grandstand roof compliments the long slender east roof. The retractable roof slides on a curving truss that links the stadium to the supporting north tower. The tower acts as a beacon to the stadium while tower cables support the roof truss. The stadium seats 100,000 for the Olympic games with a post Olympic seating capacity of 80,000 seats achieved by removal of upper level seats. OPAC worked with the architectural team to develop the stadium design.