BART to SFO - South San Francisco Station
---
South San Francisco, California
Client:
Bay Area Transit Consultants/Bay Area Rapid Transit District
Eric Fok
Principal Engineer BART
300 Lakeside Drive, 17th Fl.
Oakland, CA 94612
Tel: 510-287-4889
email: efok@bart.gov
Date:
Construction completed 2002
Design completed 1997
Scope of work:
Design
Construction cost:
US $18 million
Services Performed:
Conceptual design
Type selection study
Preliminary design
Preparation of bid plans for design-bid
Issues: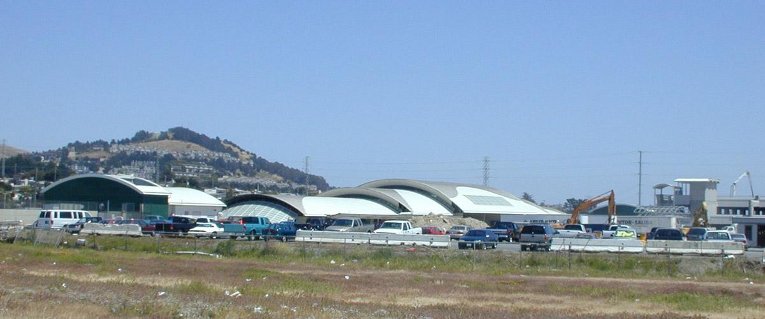 The South San Francisco Station is part of the planned Bay Area Rapid Transit District SFO Extension. This station provides a single platform below grade to serve 2 BART tracks, a concourse at grade, and an open air roof structure above.
The main architectural feature of the station is its vaulted roof structure and the simplistic space defined by the unobstructed concourse level. The single platform of the station is 700 feet long. The concourse above and covering roof are 350 feet long by 70 feet wide.
OPAC Consulting Engineers prepared the structural design for this design-built project, a first for the Bay Area Rapid Transit. Myles Stevens Architects prepared the architectural design.