BART to SFO - San Bruno Station
---
San Bruno, California
Client:
Bay Area Transit Consultants/Bay Area Rapid Transit District
Eric Fok
Principal Engineer BART
300 Lakeside Drive, 17th Fl.
Oakland, CA 94612
Tel: 510-287-4889
email: efok@bart.gov
Date:
Construction completed 2002
Design completed 1997
Scope of work:
Design
Construction cost:
US $18 million
Services Performed:
Conceptual design
Type selection studies
Preliminary design
Preparation of bid plans for design-build
Issues: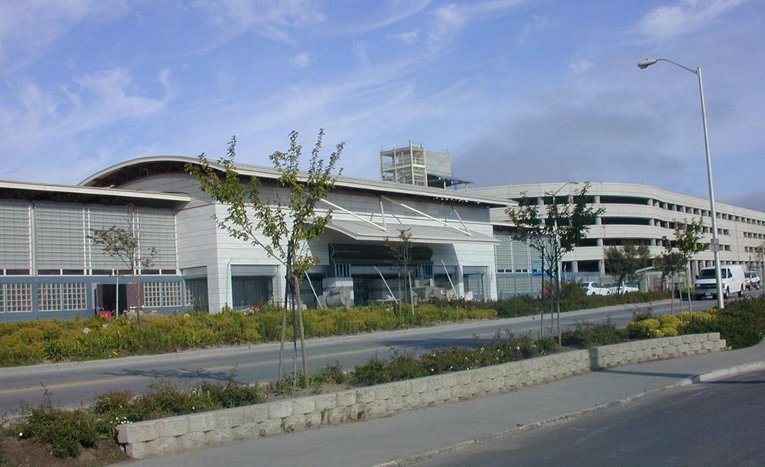 The San Bruno Station is part of the planned Bay Area Rapid Transit District SFO Extension. This station provides a single platform below grade to serve 2 BART tracks, a concourse at grade, and an open air roof structure above. The Tanforan Shopping Mall is immediately adjacent to the San Bruno Station.
The main architectural feature of the station structure is the manner in which the concourse is configured to permit natural light to illuminate the underground platform, thereby providing the illusion of an "open air" station. Another key feature of the design are the "delta-truss" frames used to support the vaulted roof structures and resist lateral loads. The platform is 700 feet long, the concourse is 350 feet by 70 feet, and the roof is 350 feet by 50 feet.
OPAC Consulting Engineers prepared the structural design for this design-built project, a first for the Bay Area Rapid Transit District. Greg Roja and Associates, Inc. prepared the architectural design.